Must-have Easy Snacks For Your Christmas Party
Children enjoy the holiday season for many of the same reasons that adults do: the festive Christmas activities, the giving and receiving of presents, and the indulgence of Christmas snacks and other special Christmas-themed foods.
Snacks are excellent party starters; they give your children or adult visitors a taste of what's to come.
Even if you don't have any additional food to offer, snacks might be enough to satisfy and keep your visitors delighted.
So, whether you're entertaining out-of-town friends or your kids when they're home from school, everyone will happily nosh on these delectable snacks.
Chicken nuggets are a favourite among children. Adults love this as a great snack as well.
Get these frozen chicken snacks from EB Foods, reheat, and serve warm with your favourite dipping sauces, if preferred.
This nutritious snack is prepared with chicken breast and wrapped in delicious crispy tempura batter, and it has all the crispiness and juiciness you need.
It's the ideal complement to your favourite side dish or as a quick snack.
This crab stick roll will be the highlight of your Christmas party. It's less time-consuming to prepare yet just as sweet, delicious, and filling.
To better enjoy the richness of the shellfish and mayonnaise, infuse the mayonnaise with lemon juice and zest for a citrus taste.
Because they complement the contents so well, you may top these buns with freshly prepared seasonal vegetable pickles (whatever is available at the market).
Fish fingers are fun! EB Food fish fingers are crispy, tender, flaky, and tasty.
Premium fish strips are encrusted with bread crumbs and cooked to perfection. It's crunchy on the outside, juicy, and tender on the inside.
The snack is popular with both adults and children. They can be served during your Christmas party with guests or enjoyed as a simple home dinner.
Cheese fingers are a great finger food for kids and adults to enjoy at Christmas parties and outdoor picnics. The cheese filling within provides a gooey texture that everyone will like.
The crunchy coating provides a wonderful bite and then transports you to the incredible taste experience, where the melt combines so perfectly with the flowing cheese.
It's as though a volcano is exploding inside your mouth. It's the ideal snack for your Christmas party.
5. Chicken Rolls (Cheese)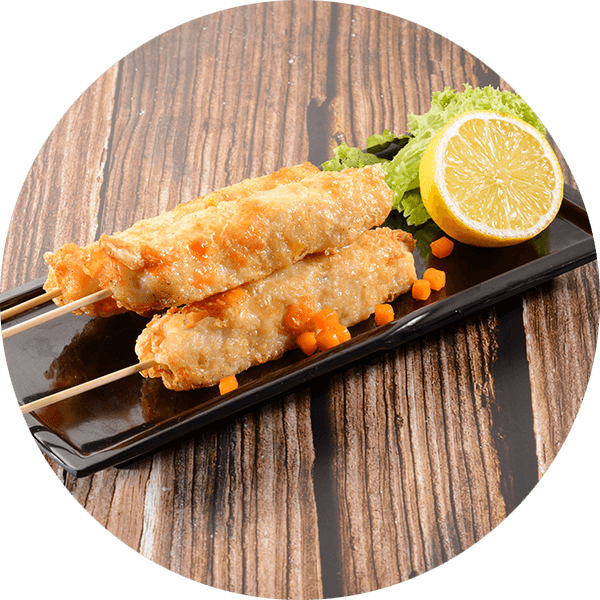 Chicken Cheese Rolls have quickly become a household favourite, and deservedly so. Delicious cheeses and spices are rolled in soft chicken breasts to form a tasty, easy-to-prepare meal that everyone at your Christmas party will enjoy.
EB Food Chicken Rolls are available in three various flavours: original, cheese, and salted egg, all of which will tantalize your taste buds. Clean chopped chicken flesh wrapped in "Fuzhuk" bean curd skin, rich in natural spices and flavouring for the juiciest taste.
Christmas-themed Dishes for your Party
In the spirit of the season, EB Food hopes to thrill you with Christmas-themed party food. There are several Christmas-themed recipes accessible online, but many of them are time-consuming, complex, and costly to prepare.
As a result, we've created incredible recipes that can be prepared in minutes and won't break the bank.
This Christmas season, wow your kids and visitors with one (or all) of the very simple (but yet tasty) party food ideas listed below.
a. Reindeer Burgers - Tempura Chicken Nuggets
Get in the spirit of the holidays and serve these adorable Christmas burgers in the likeness of tiny Rudolphs.
These Christmas Tempura Chicken Nugget Burgers are a hit with the kids and they are yummy.
The burgers are assembled using tomatoes for the nose, pretzels for the ears, mayonnaise and black olives for the eyes, lettuce, cheese, and chicken nuggets.
b. Christmas Bento - Crispy Fried Chicken Wonton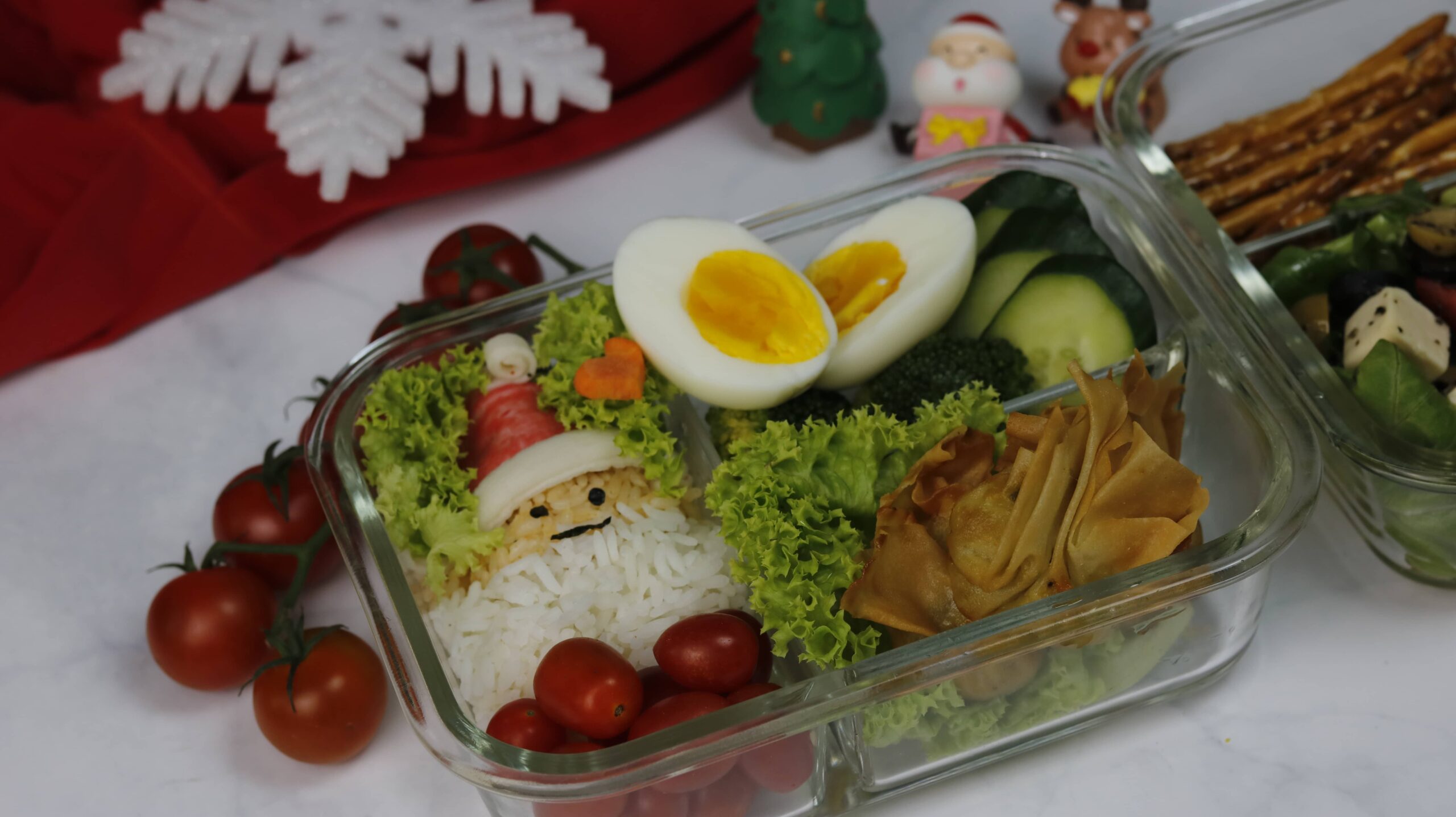 You can't think of Christmas without thinking of wonderful Christmas-themed cuisine, such as this crispy fried chicken wonton. EB Food Crispy Fried Chicken Wontons is a delectable dish that is made with minced chicken, fragrant spices, and wonton wrappers.
This snack is a must-try dish on special occasions. The Christmas Bento is shaped like Santa and is served with lettuce, rice, tomatoes, eggs, cucumber, and fried chicken wontons. Try this simple recipe to wow your visitors!
c. Christmas Platters - Chicken Rolls & Tempura Chicken Nuggets
The Christmas platter consists of an edible Christmas tree composed of chicken Rolls, tempura chicken nuggets, broccoli, carrots, tomatoes, and other ingredients.
These foods are ideal for sculpting into a tree shape since they come in a variety of shapes, colours, and sizes. With a couple of dips on the side, you've got a crowd-pleasing meal.
If spending long hours cooking a huge batch of snacks from homes isn't your thing, EB Frozen Food offers these delectable frozen snacks. All you have to do is put them in the oven or air fryer to heat them.
Merry Christmas and Bon Appétit!